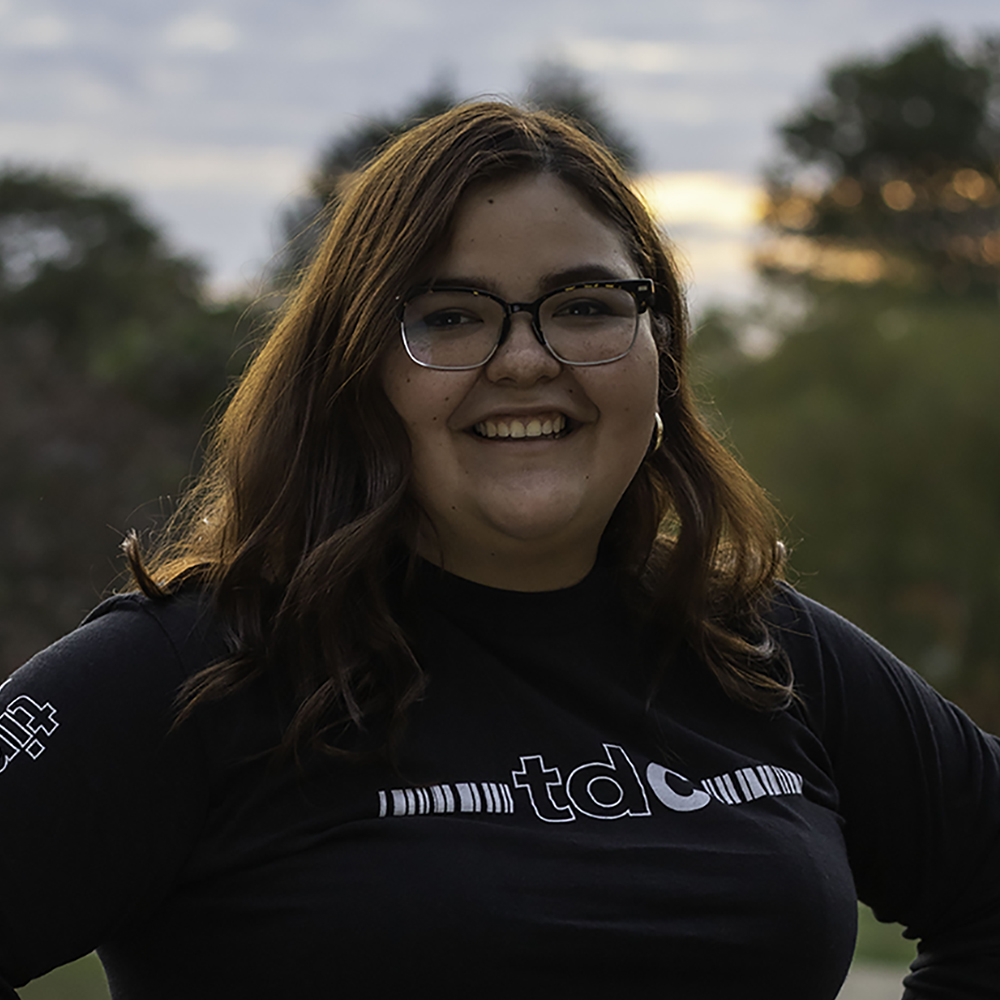 Natalia Almanza
Art Director & Co-Founder
Natalia is a junior majoring in Arts Management with a minor in Ethnomusicology. She came up with the idea for Tiny Dorm Concerts while trying to find a way to incorporate art into the daily lives of students— Natalia wanted to provide musicians with a platform to showcase their talent in a setting familiar to Indiana University students. Natalia is grateful that Tiny Dorm has not only provided musicians with a platform to showcase their talent, but also a platform for the incredible team of students who help produce and promote these videos. As Art Director, Natalia leads a team that helps create the brand and aesthetic of Tiny Dorm Concerts.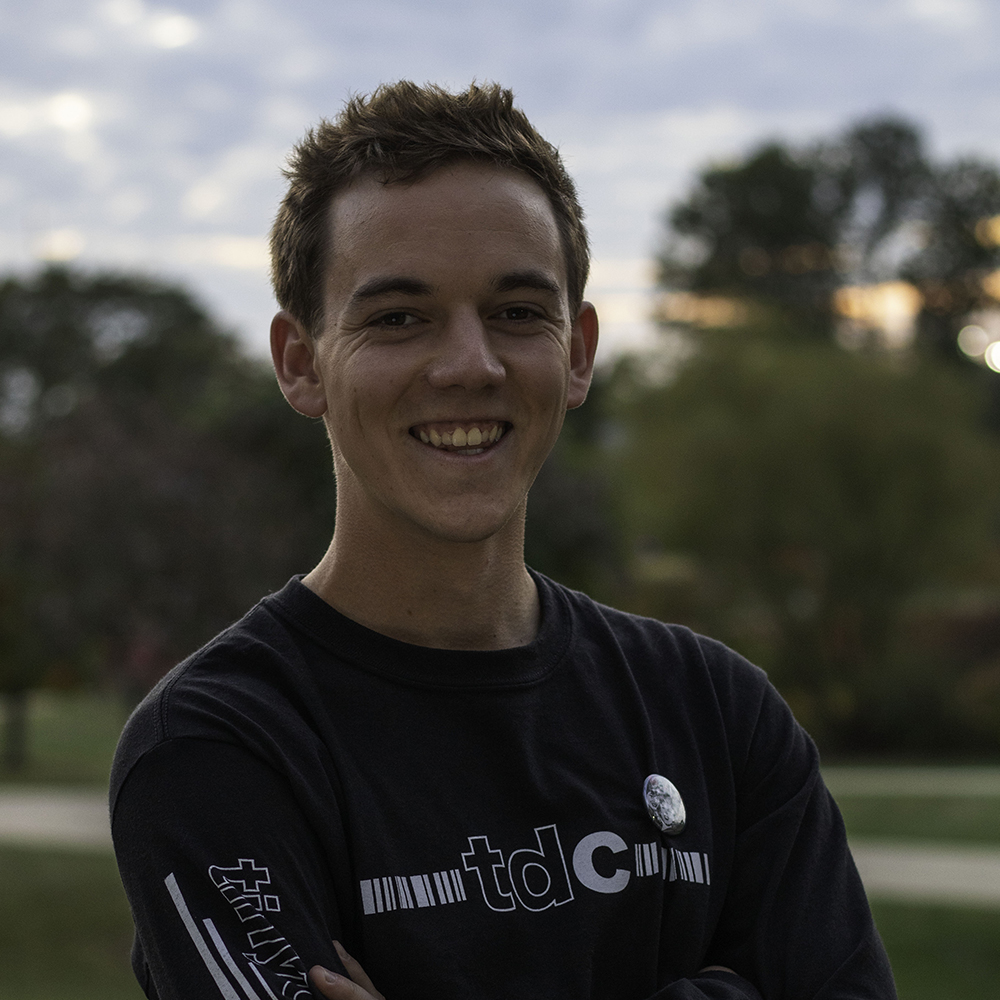 Matthew Lyko
Audio Director & Co-Founder
Seeking an outlet for creative and innovative audio design, Matthew co-founded Tiny Dorm Concerts during the fall of 2018. When he isn't recording live-music or cracking dad jokes, Matthew can be found producing electronic music, traveling, or rock-climbing. Matthew is a senior pursuing a degree in Arts Management and is aiming to make impactful music in a recording studio as a Music Producer and Sound Engineer.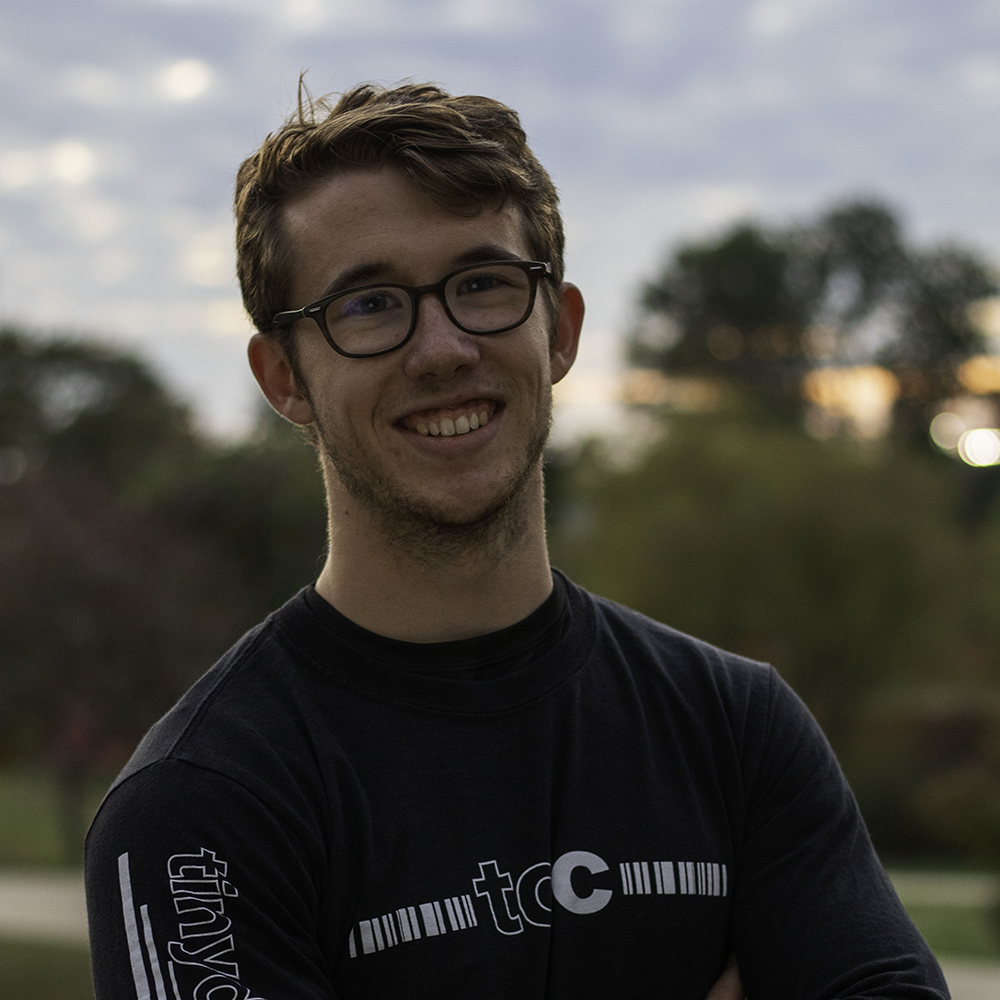 Eric Ashby
Booking Director & Co-Founder
Eric is a co-founder of Tiny Dorm Concerts and is a junior studying Arts Management. He is dedicated to facilitating meaningful experiences with the arts that enrich the human spirit. Interested in bolstering resources and connecting diverse groups of students in Bloomington through music, Eric works to program inspiring artists on Tiny Dorm Concerts who uplift others. His favorite elements of the project are the lasting relationships, supportive community, and interdisciplinary culture dedicated to finding innovative ways to present impactful music at Indiana University.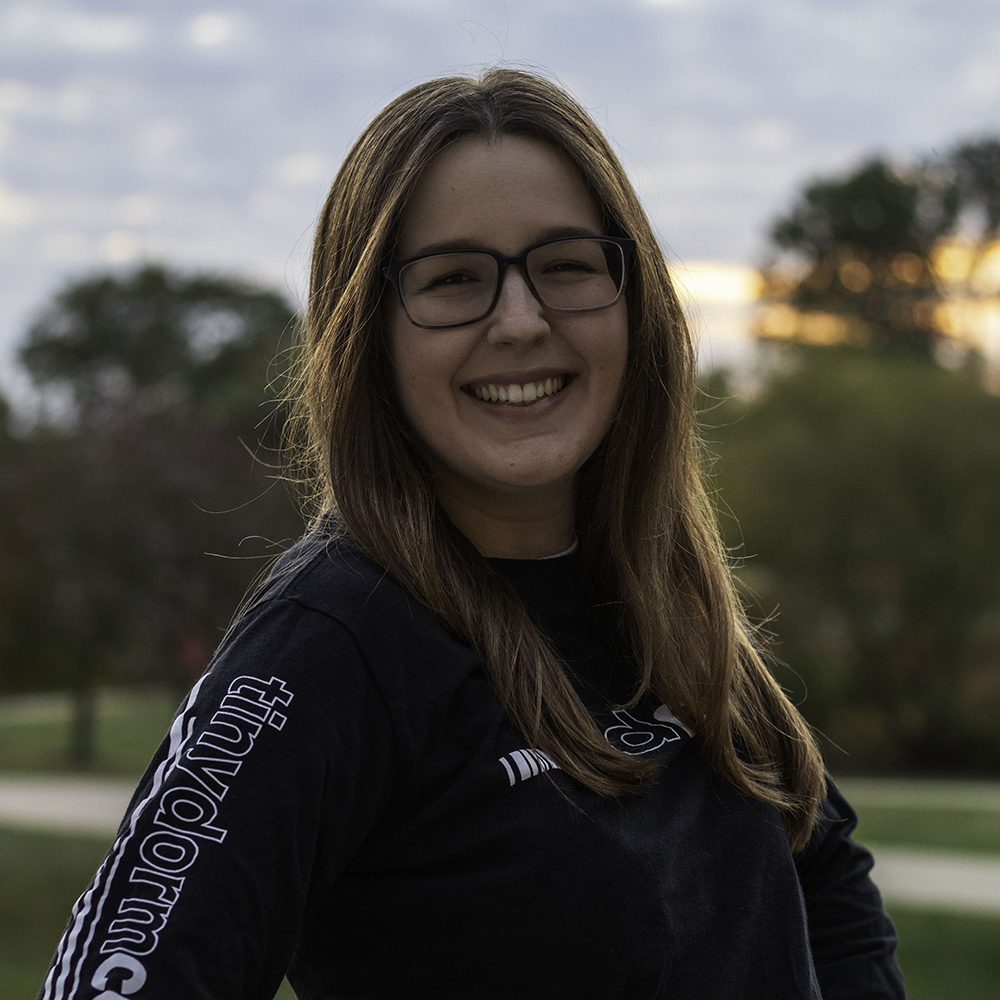 Linnea Holt
Director of Communications & Co-Founder
Linnea Holt joined Tiny Dorm Concerts as a Co-Founder and an Executive Producer in the fall of 2018. Her passion for bringing the arts to her community complements her responsibilities of TDC; in her role as the Director of Communications, Linnea serves as the liaison between the crew, room hosts, and artists. Outside of TDC, Linnea plays piano for local Bloomington show choirs, collects art, and enjoys spending quality time with her friends and family. Linnea is a senior at Indiana University pursuing her bachelor's in Arts Management with a focus in Music.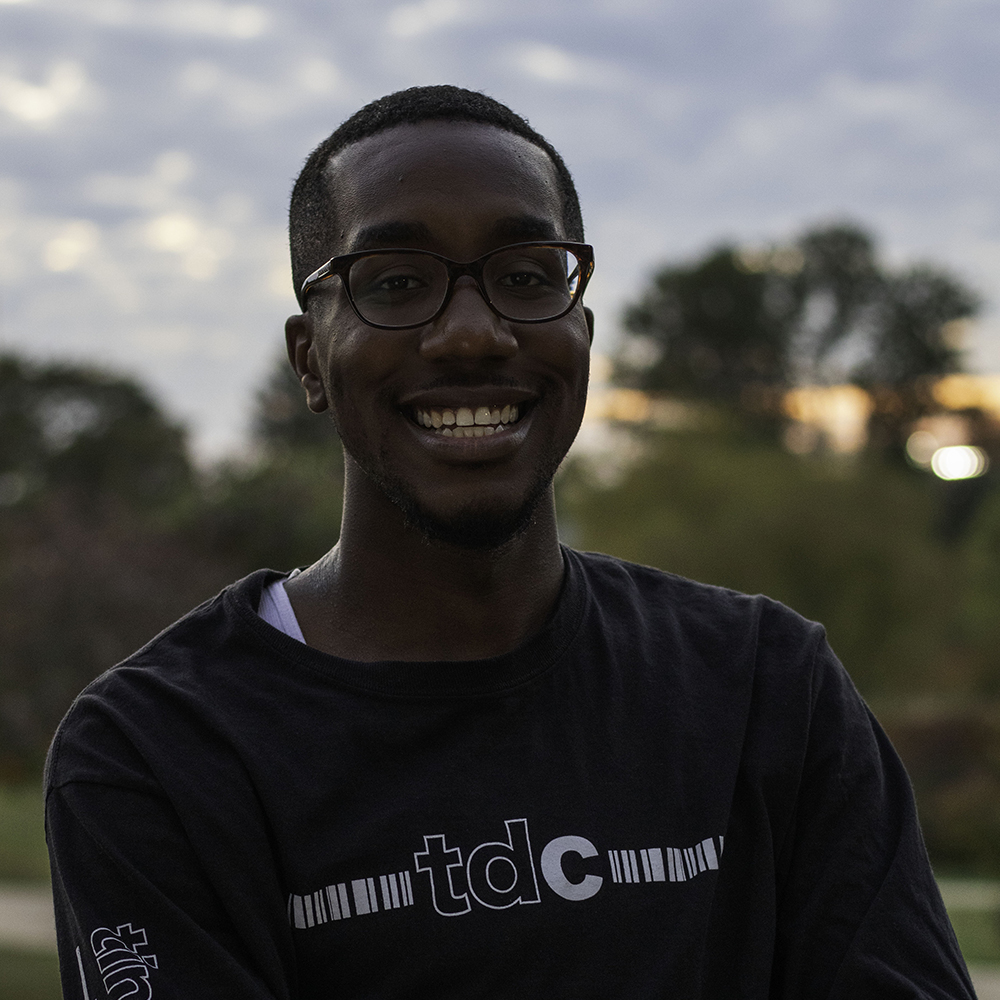 Bolu Ajanaku
Treasurer
Wanting to combine his business education with his music background, Bolu was drawn to Tiny Dorm Concerts. He always wanted to bring opportunity to the different scenes and orgs on campus outside of the business school. His interests outside of TDC are reading, playing the piano, and exploring different types music. Bolu hopes to use his experiences at IU to go into consulting and eventually create his own business.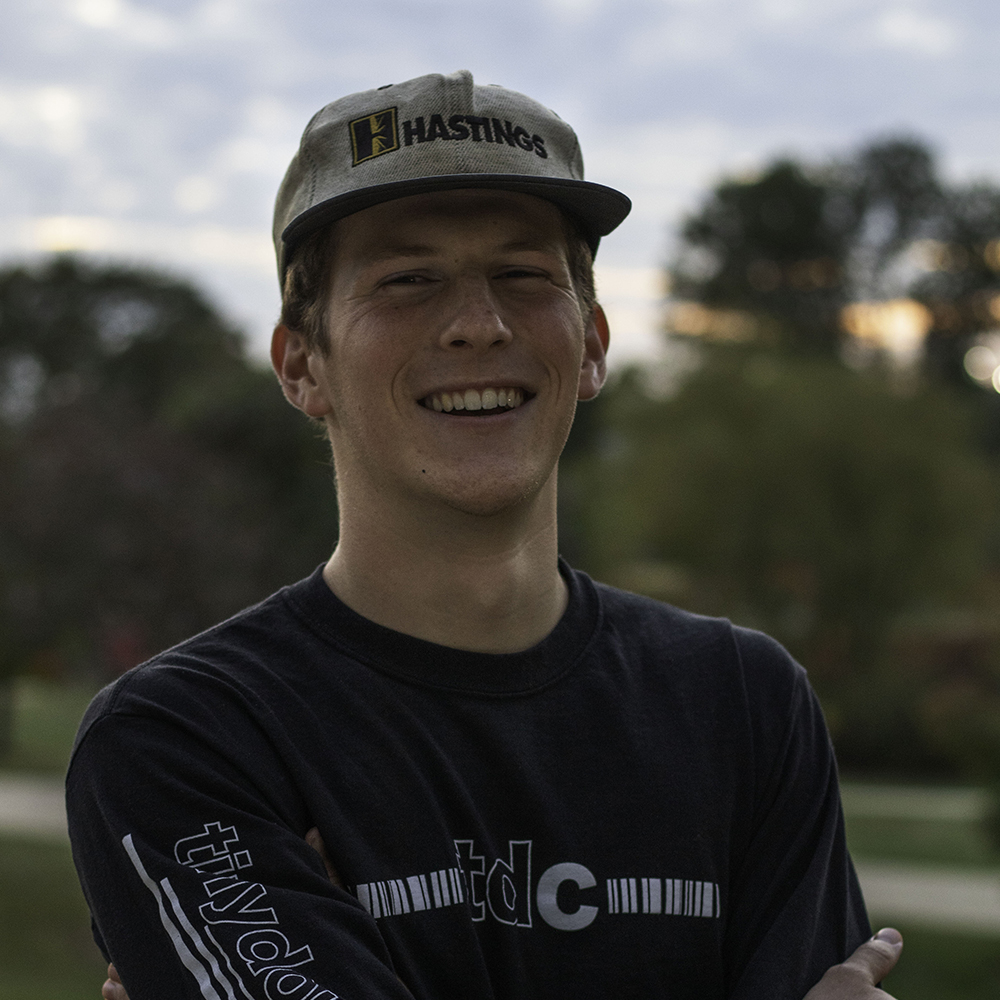 CJ Duffey
Marketing Coordinator
Drawing interest in Tiny Dorm Concerts as an outlet for photography, CJ quickly took the initiative to disseminate coordinated digital content. Besides squeezing shots between the film crew, he enjoys backpacking, intensive food discussions, and being frugal. CJ is a Senior studying Sports Marketing & Management aiming to work as a Performance Analyst.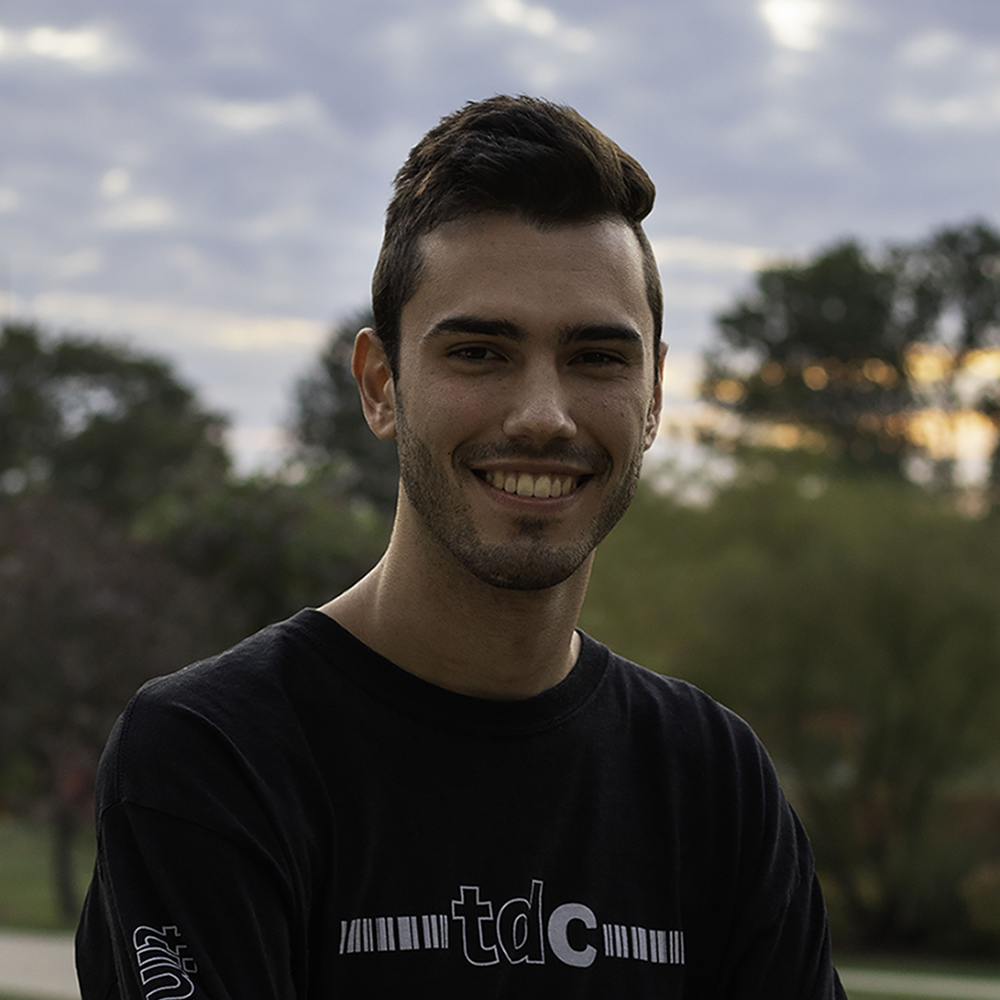 Anthony Gosling
Head Videographer
Growing up as the son of two professional musicians has made music an inseparable part of Anthony's life. While he is a junior studying film and advertising, he is always looking for ways to apply his skills as a videographer to music-based endeavors, hence his involvement with Tiny Dorm. When he isn't holding a camera, Anthony can be found DJing at his fraternity and IU's monthly First Thursday festivals.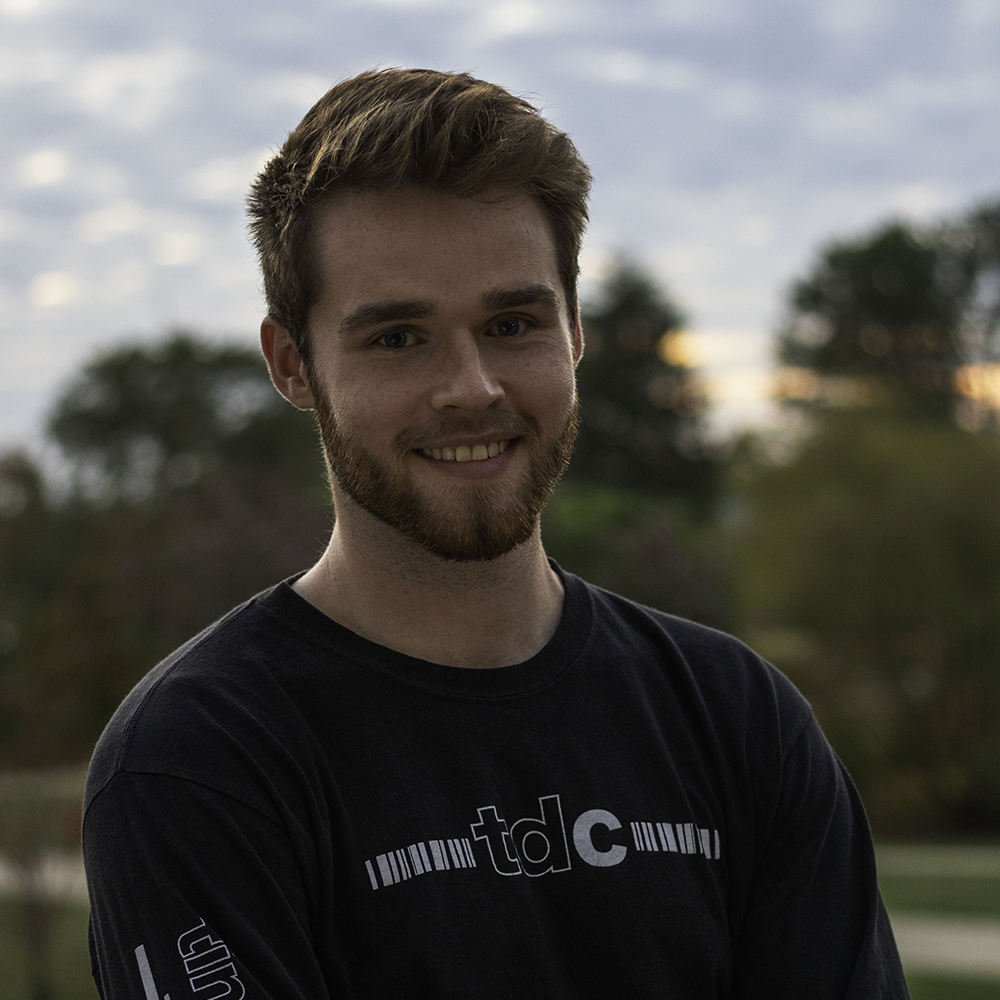 Sam Oates
Head Editor
Sam Oates owns and operates an Android phone. Despite this, he helps direct the Video Squad for Tiny Dorm Concerts. When Sam's not cramming as many cameras into the smallest space possible, he enjoys canoeing, coding, and making an entire loaf of bread into PB&Js. Sam is a senior studying Computer Science with a specialization in Intelligent Systems, hoping to someday be the guy who shoots the gun at the beginning of a race.